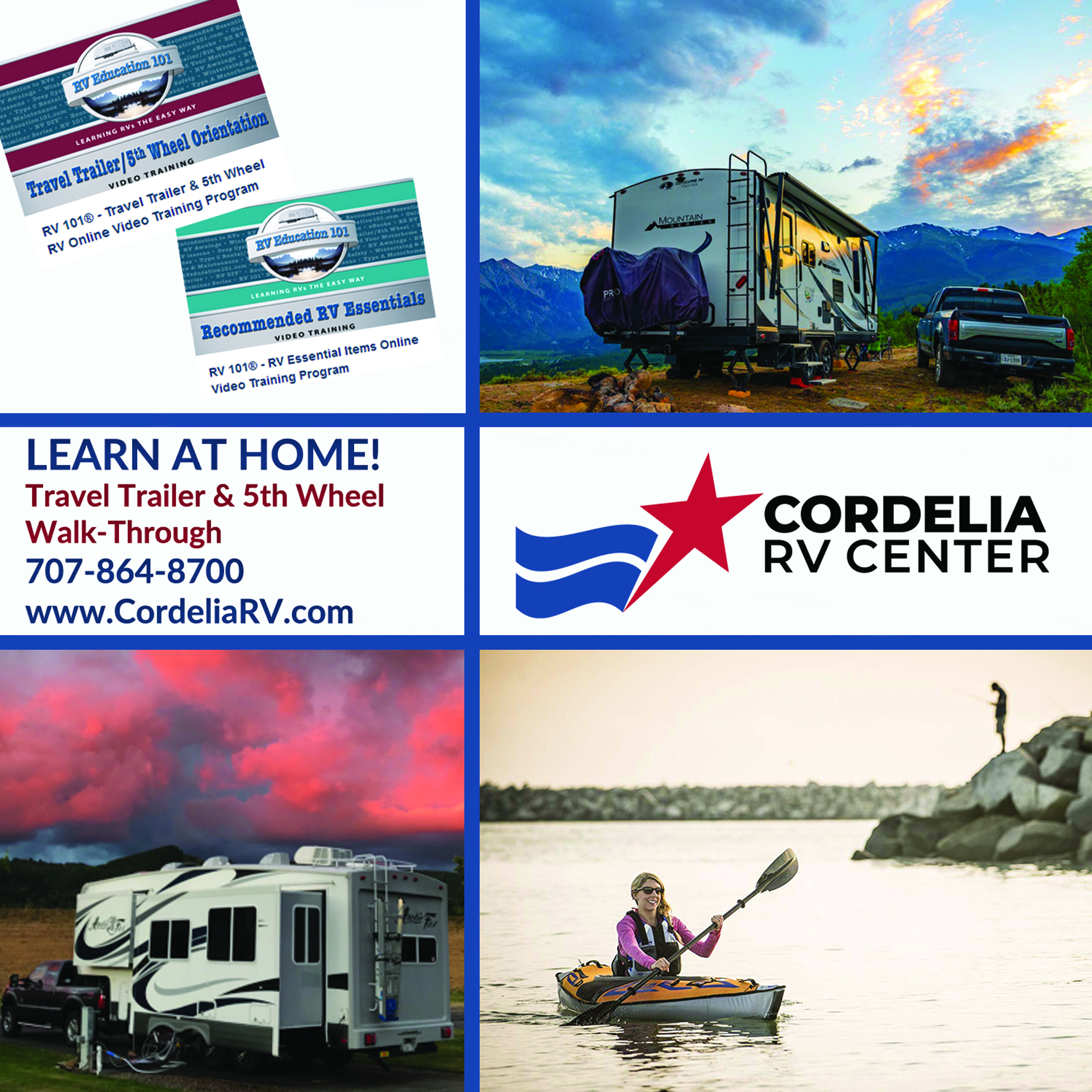 CORDELIA RV CENTER – DEALER WALK-THROUGH ORIENTATION PROGRAM
Cordelia RV Center proudly offers our new and returning customers an online walk-through training course, provided by RV Education 101®, specific to the class of RV purchased. We want to get you started off right with a program you can watch, and review whenever, wherever and as often as needed, to effectively learn how to operate and enjoy your new purchase. Before you take delivery of your new RV, we encourage you to take this online course and learn how to safely operate and maintain it. Be prepared to bring any unanswered questions to us at the time of your RV delivery.
WHAT YOU ARE RECEIVING…
You can view your online walk-through from any device including PCs, tablets and smartphones. Your course consists of easy to understand charts and hands-on instruction covering the LP gas system, water systems, and the electrical system. In addition to the major systems of an RV the videos cover instructions on RV appliances, RV accessories and much more.
ADDED BONUS…
In addition to the RV Orientation® training video you will also receive a video presentation on recommended "RV Essential Items." This product review presentation will inform you what items you will need to purchase to make your experiences more enjoyable. GET STARTED… Click on Enroll, Enter Coupon CODE given at time of purchasing your new RV and start your RV education right now!