Course Introduction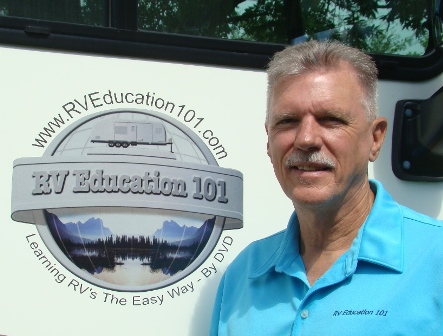 Welcome to the RV Care & Preventive Maintenance online course. My name is Mark Polk, and I will be your host throughout this course.
It is great that you are interested in caring for, and protecting your investment. When I was in the military, I was in charge of large fleet maintenance operations. The backbone of the US Army's maintenance program is preventive maintenance. Preventive maintenance is based on detecting a problem early, before it turns into an expensive repair job. The more you understand about preventive maintenance, the longer your RV will stay in top operating condition. Welcome to the course and happy learning.
It doesn't matter if you own a pop-up or a diesel pusher, when you made the decision to purchase an RV it was a major investment. And, like any other major investment there are certain things we must do to protect our investment so we can enjoy it. There are three basic types of maintenance for your RV, Preventive Maintenance, Scheduled Maintenance and Emergency Maintenance. 
Preventive Maintenance is maintenance you can perform on your RV before a problem exists. These checks are designed to prevent or identify potential problems that could lead to mechanical breakdown, malfunction or failure of a component or system on your RV. Preventive maintenance consists of cleaning, inspecting, lubricating, adjusting and servicing your RV. 
Scheduled Maintenance or routine maintenance is performed in intervals, normally based on time, mileage or hours. Scheduled maintenance is designed to keep your RV in top operating condition and prevent untimely breakdowns and repairs. It is absolutely essential that you read your owner's manual and warranty information in regards as to who is responsible for what when it comes to scheduled maintenance. Scheduled maintenance required by the manufacturer and not performed, can in some cases void your warranty. 
Emergency Maintenance is maintenance and/or repairs required when you least expect it due to component, system or mechanical failure.The lack of preventive maintenance and/or scheduled maintenance will eventually result in emergency maintenance. For example, if you don't check the air pressure in your tires (preventive maintenance) the under-inflated tire over heats and prematurely fails resulting in emergency maintenance. 
An RV is larger and heavier than an automobile, and its not just the chassis you need to worry about, its the entire house sitting on top of the chassis. The good news is, the average RV owner can perform much of the required RV care and maintenance on their RV, and prevent untimely breakdowns and costly repairs (emergency maintenance). 
Start your RV preventive maintenance program with some of the checks in this course, and add some of your own. Before you know it, you will be identifying and preventing potential problems before they exist. *Note: If you don't feel comfortable performing your own maintenance, find a reputable RV service facility that can do it for you.  
Happy Camping,
Mark J. Polk
RV Education 101®
Complete and Continue