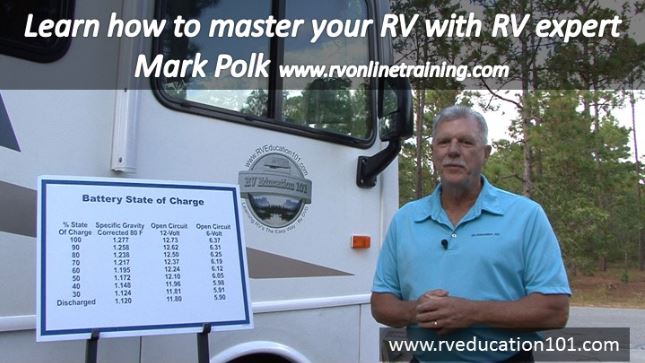 https://rvonlinetraining.com/courses
RV expert Mark Polk, producer & host of America's most highly regarded series of RV training videos, books, and e-books is a retired Army Chief Warrant Officer Three who specialized in wheeled and track vehicle fleet maintenance operations throughout his military career.
In addition to owning and operating RV Education 101 since 1999, Mark has a very extensive background in the RV industry. He began at age 15, washing RVs at a dealership in North Central Pennsylvania. It wasn't long before he was working as an apprentice RV technician under the guidance of the RV service manager. Upon retiring from the U.S. Army Mark worked in RV service, RV sales and RV management.
As the owner of RV Education 101 he has spent the last 20 plus years educating millions of RV consumers on how to properly and safely use and maintain their RV, through RV Education 101's vast offerings of RV training material. His latest endeavor is updating their older RV online training program into what you see here; the most comprehensive and complete online RV training program available anywhere, at an extremely affordable cost to the consumer.
Mark also has a degree in Industrial Management Technology and his 30 plus years of experience in maintenance includes working as an RV technician, a wheeled vehicle and power generation mechanic, an automotive maintenance technician, Battalion and Brigade level Maintenance Officer, an RV sales manager and RV Finance & Insurance manager.