CLICK HERE TO READ RV Consumer E-Magazine Special Cold Weather RVing Edition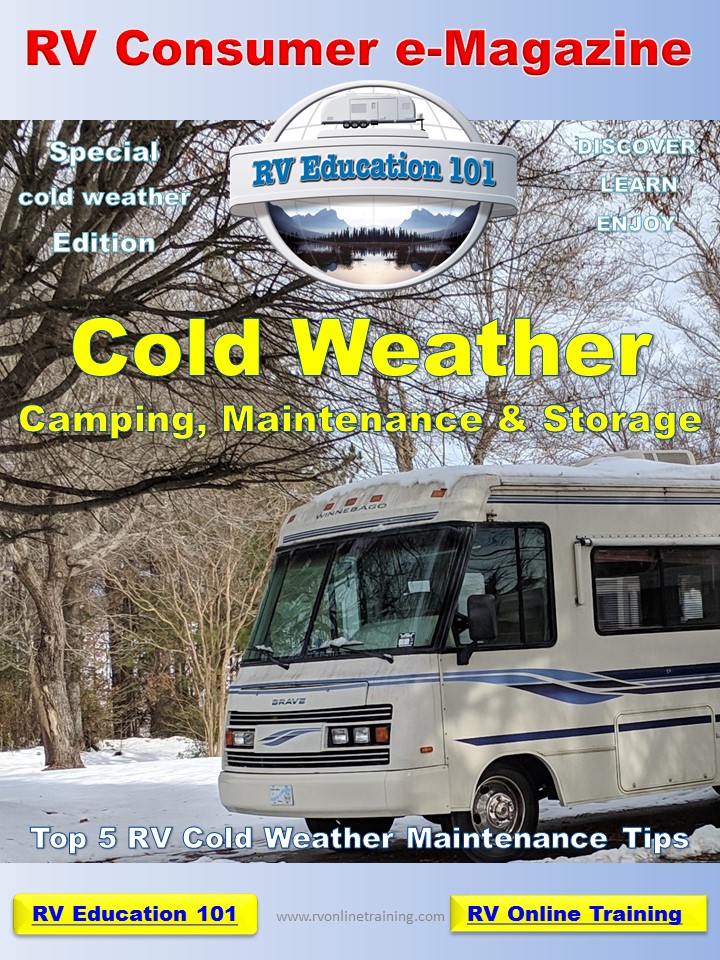 We are fortunate to live in a region of the country where temperatures seldom drop below freezing. And, we like to use our RV throughout most of the year. A couple years ago we purchased a small lot at the beach, and we put a used 5 th wheel trailer there to use as a destination camper. I enjoy the colder months,when it's not so crowded. Now, we winterize and store our RV, and enjoy camping in our destination camper during the colder months.
This special cold weather edition of RV Consumer Magazine discusses using your RV in cold weather, and for those who can't, winterizing and storing your RV.
Share the PDF link if you have friends and family who enjoy RVs.
Happy Camping,
~ Mark