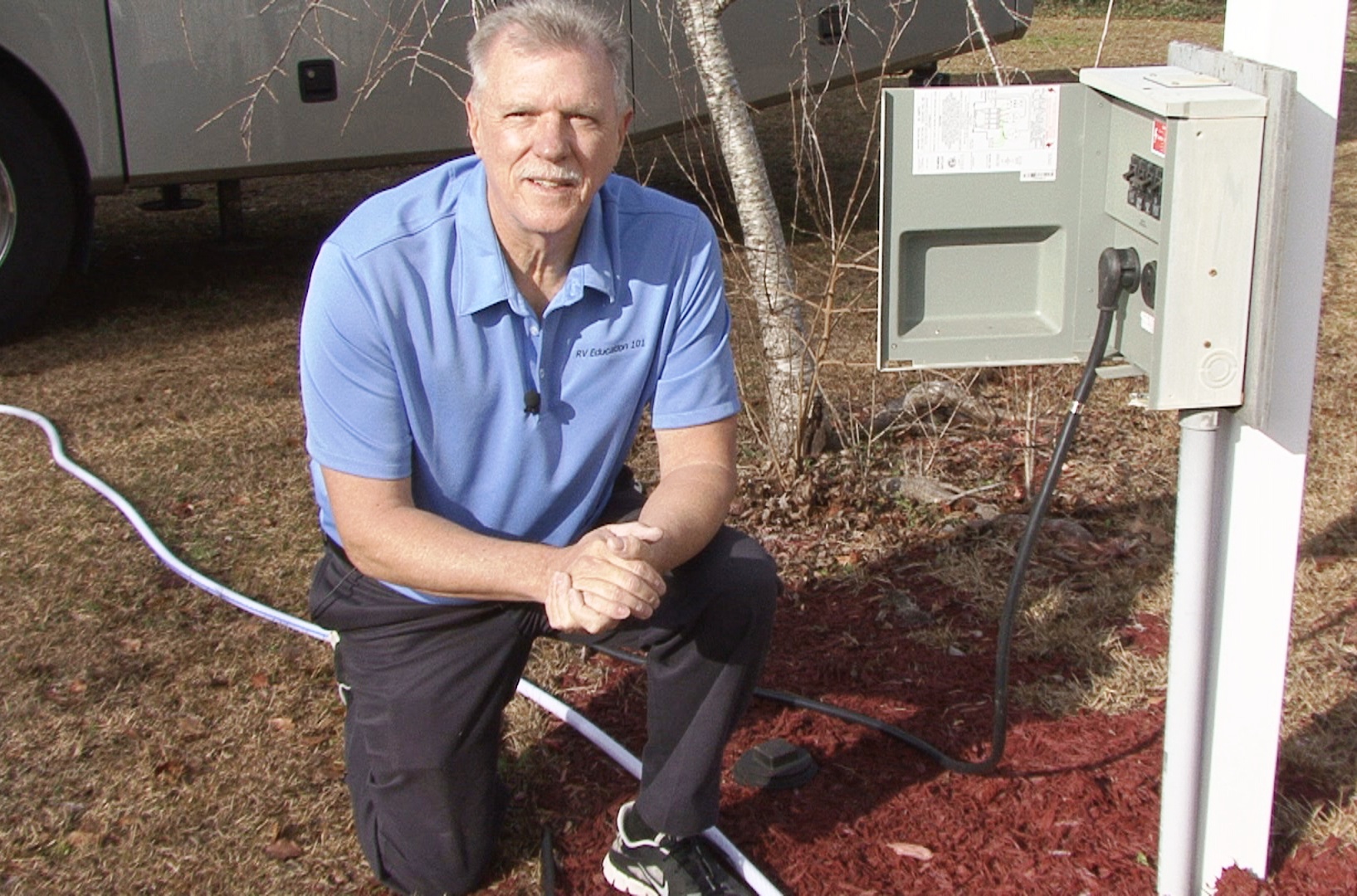 RV Savvy Productions Inc. DBA
RV Education 101®
Mark Polk:

Mark's introduction to RVs began in 1975 when he got a job washing RVs where his friend's dad was the GM of a dealership. With his interest in all things mechanical he soon landed in the service department, working as an apprentice RV technician. His career in the RV industry was put on hold temporarily when he joined the U.S. Army in 1978. His military career started as a wheeled vehicle & power generation mechanic and culminated as an Automotive Maintenance Chief Warrant Officer 3 in charge of large fleet maintenance operations. Mark completed airborne training in 1979 and served with some of the most elite U.S. Army Airborne units, including Service Company 7th Special Forces Group (Airborne), 82nd Signal battalion, 82nd Airborne Division and the 16th Military Police Brigade, XVIII Airborne Corps.

After retiring from the Army in 1996 Mark took a position selling RVs for a dealership in North Carolina. During his 4-plus years there he was promoted to Sales & F&I Manager, and provided direction to the service department.
Mark started RV Education 101 in 1999
Writer/ Columnist/ Contributor for numerous RV consumer & RV trade newsletters and magazines (RVBusiness, FMCA, RV News, RV Companion, Pop-Up Times, RV Free Wheelin', Trail Blazer, RV Executive Today and RV Magazine,)
RV Technical Writer for several newsletters and blogs, (Go RVing blog, KOA Kompass Newsletter and Blog, Family Motor Coach Association (FMCA), RV Net Expert Blog, RV University This Week, Camping World e-newsletter, RV Travel, RV Trader, Rollin On TV website, HGTV and Geiko Insurance blog)
Script and host television segments for Rollin On TV
Scripted & hosted television segment titled RV Savvy for four seasons (52 episodes) with RVTV on The Outdoor Channel and three Canadian TV Channels.
dawn(at)rveducation101.com


mark(at)rveducation101.com